Never Give Up: Cancer Survivor & Marathon Runner Chris Proby
Background
Cancer survivor Chris Proby was a keen marathon runner, and successfully ran his third marathon in 3 hours 6 minutes in 2015. However, just a few months later Chris was diagnosed with Stage 4 Non-Hodgkins Lymphoma Cancer, an aggressive form of Cancer. It was discovered after an unusual injury to his leg resulted in an MRI which revealed a tumour in his leg, and further scans showed it had spread throughout his body.
Since recovering from cancer Chris has created the Never Give Up 5k/10k/21.1k virtual and live challenge to raise money in aid of the Irish Cancer Society and Arklow Cancer Support, and also to promote awareness of the need for blood and platelet donors, and the essential life-saving part they play in cancer treatment.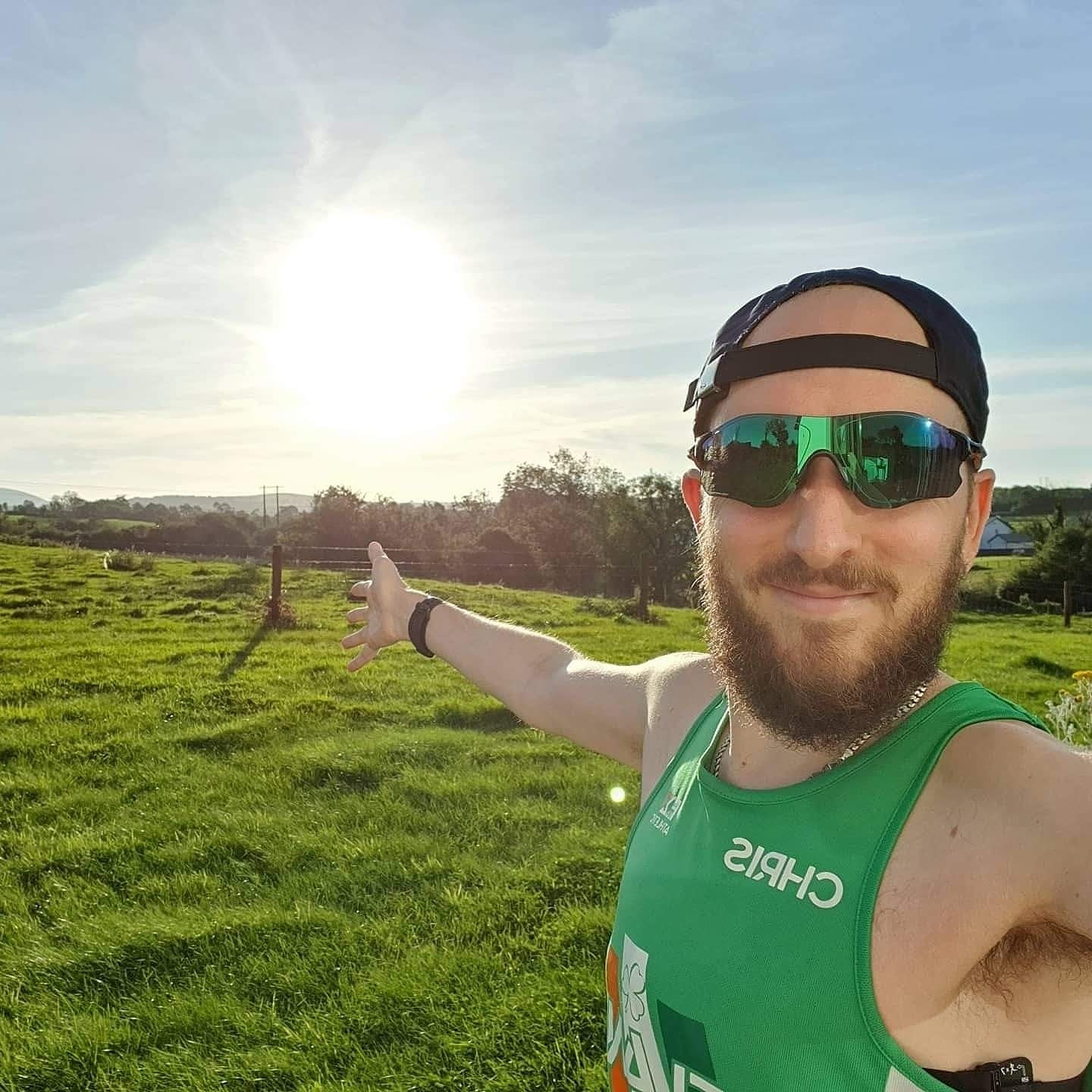 Chris's Story:
"I was first diagnosed with cancer in 2015. I had only recently run the Manchester marathon and I was in training for my first sub 3 hour attempt in the Cologne marathon later that year.
Due to the aggressiveness of my diagnosis, I immediately underwent chemotherapy and radiation therapy, and after a fierce battle I got the all clear in 2016. Just 9 months later I relapsed. After more chemotherapy, radiation therapy, blood and platelet transfusions, and a bone marrow transplant with my own brother as the bone marrow donor, I finally got the all clear again in 2017.
I was told that due to the aggressiveness of my illness, my biggest and most important goal was to reach the 2 year anniversary of my 2017 post-transplant all clear. My specialist explained that if I reached that point I would have a 95% chance of long term survival. On the 14th of June 2017, I got the results of my 100 day scan, the scan I had to wait a very long three months for to see whether the transplant was successful or not. It was all clear! The 14th of June (World Blood Donor Day), is now officially my remission day, a huge milestone I celebrate every year on the 14th. Each year to celebrate, I order a new running singlet with the number of years remission on the back of it, with this year being my 4 year all clear anniversary celebration.
Running was a huge part of what kept me going through both cancer battles. I would dream of being back outside running again. It was a huge factor in helping to motivate me through such a difficult time of my life, and I promised myself that when I was out of hospital I would somehow combine my love of running and this difficult chapter in my life to create something positive, and began planning that very idea, starting the Never Give Up fun run and walk in 2019."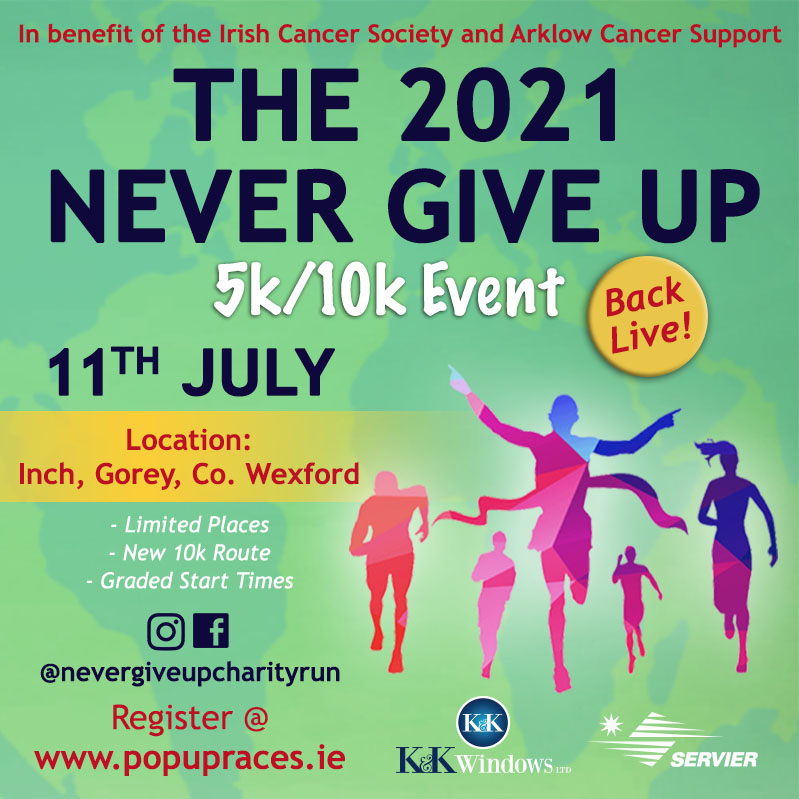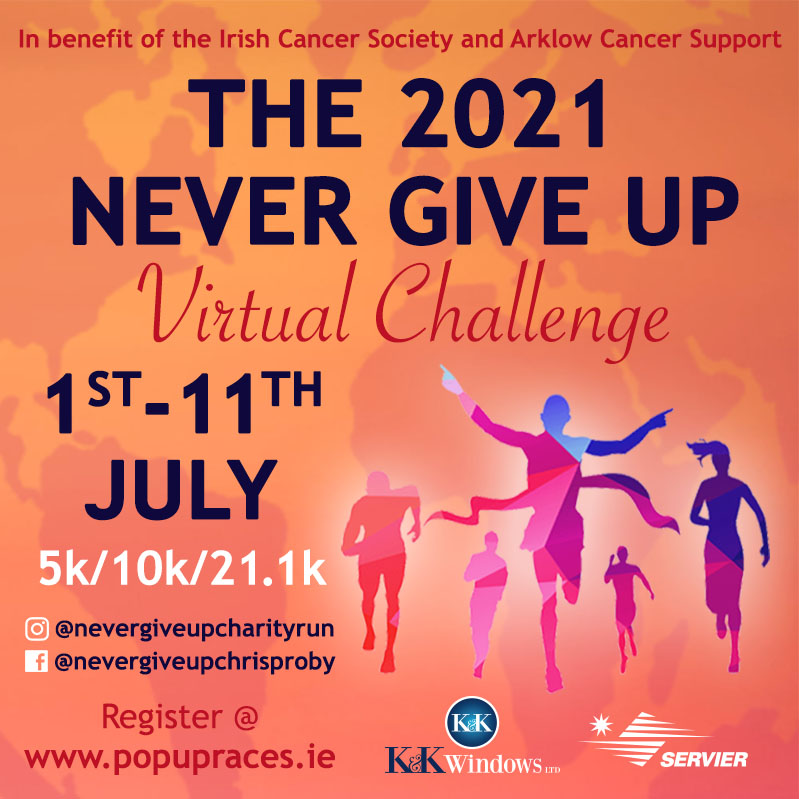 Whether you walk, run, or even hike, it is all about taking part for a great cause, and earning some well deserved bling when you complete your 5k, 10k, or 21.1k challenge. To register or for further details, please click the link below:
https://www.popupraces.ie/.../2021-never-give-up-virtual.../
Think about becoming a blood or platelet donor today! Find your local clinic or register your interest here.