World Blood Donor Day
Support Ireland during the World Cup by giving blood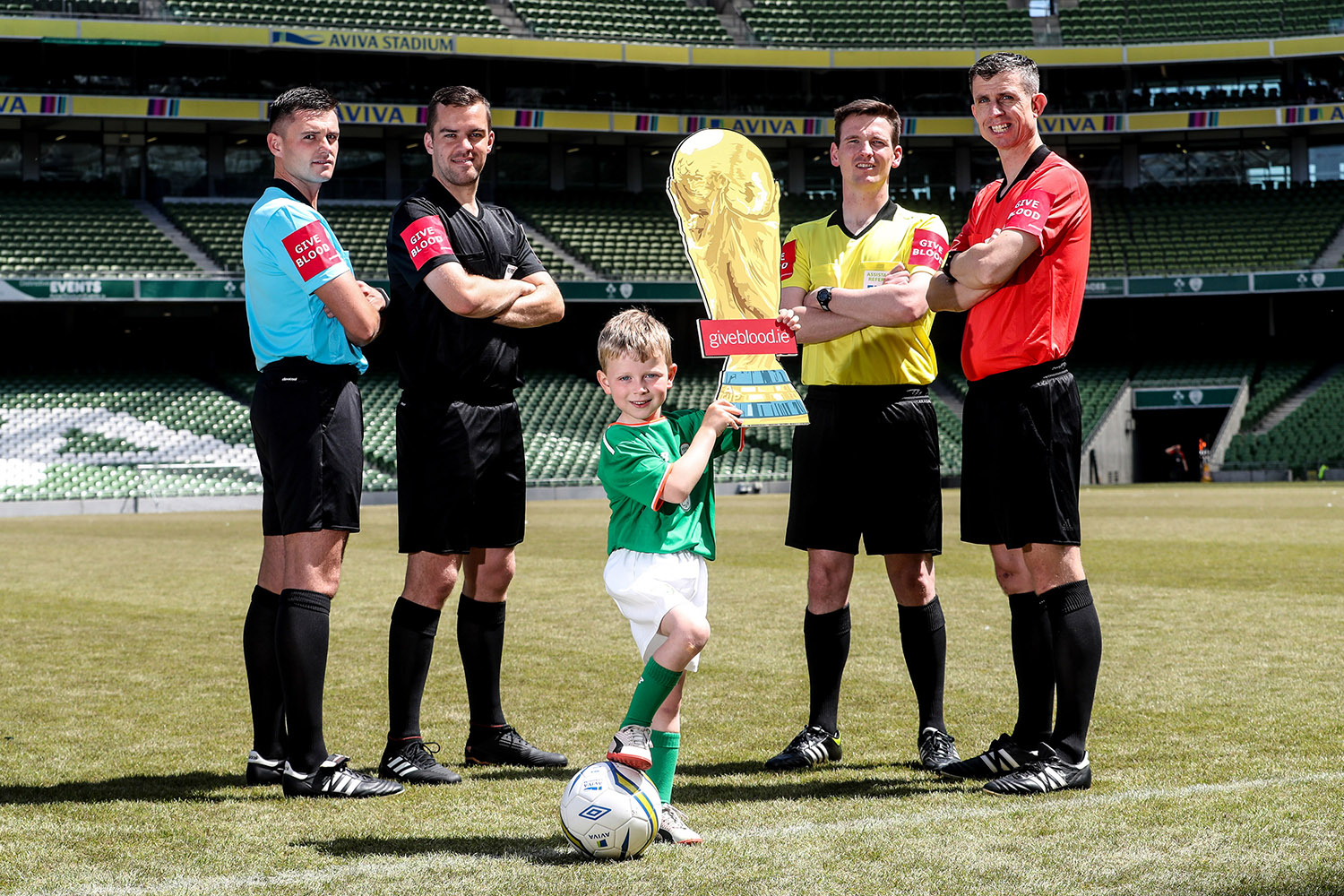 Celebrating World Blood Donor Day and the World Cup
Every year on the 14th of June we celebrate World Blood Donor Day and thank our donors for giving blood.  As the World Cup is on this summer, it's even more important that we have donors attending clinics.  IBTS is also delighted to announce that we are continuing our sponsorship of the FAI referees - so this World Cup please support Ireland and your local community in the best way possible and give blood! 
Tom's Story
When you give blood you help people like Tom. When Tom was 9 months old he became very sick. What appeared to be an innocent tummy bug was in fact a bowel disorder called intussusception, a condition where the bowel folds over and blocks itself. Tom ended up losing over half his blood through internal bleeding and surgery. He developed sepsis and needed 24hr care in ICU. Tom received red cell transfusions to treat his low blood levels and coupled with antibiotics, he started on his road to recovery. After he received the blood his parents could see the colour return to his cheeks and it gave them great hope that he was going to recover. Tom is now a perfectly healthy 6 year old and totally sports mad! 
Photo shows Tom Doyle (6) and the giveblood.ie world cup at the Aviva stadium, with FAI referees (L to R) Robbie Hennessy, Rob Harvey, Tom Doyle, Darragh Keegan, Darren Carey, who are sponsored by Giveblood.ie.